Tin tức
Even Ivy League Students Now Getting The Basics In Financial Education
Viết bởi: https://www.cutoday.info, 21 07 2019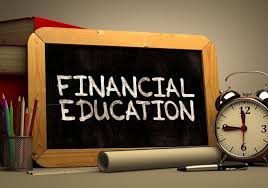 For the first time, Harvard University's economics department has led a Personal Finance workshop series for undergraduates, with students also offered the university's inaugural Financial Literacy Day, complete with T-shirts and consultations.
"I do think this is an environment that is very stressful for many students," John Y. Campbell, an economics professor at Harvard who taught the workshop, told the Wall Street Journal. "There are long-term trends like the increase in inequality, rising student debt—they make students very mindful of the challenges they're going to face."
Kian Mintz-Woo, a postdoctoral research associate at Princeton who participated in the Financial Literacy Day, told the Journal he welcomes the formalized instruction in financial education.
"We're a generation that's really shaped by some really poor macroeconomic decisions and it's harder for us to think that there's sort of exogenous progress in our lives and our livelihoods," he was quoted as saying.
The Journal noted the Ivys are part of a growing trend to teach students about money. "In the last decade, community colleges, public schools and state universities have started offering personal-finance programs to meet student demand, according to the Financial Security Project at Boston College," the Journal reported.
Nearly Half of States Require Fin Ed
The Journal further pointed to the 19 states that now mandate high schools to educate students on basic financial knowledge before they graduate, up from 17 states in 2018 and 13 in 2011, according to the Council for Economic Education.
The financial education is coming as total student loan debt hits $1.5 trillion.
The Journal noted that a similar Financial Literacy Day at Princeton University included mini-lectures on budgeting and credit-card use from advisers and alumni, as well as demonstrations from financial-services representatives, and Brown and Cornell, have promoted one-off workshops in recent years.
At Harvard, Prof. Campbell told the Wall Street Journal the sessions were designed to give students the larger context of their financial decisions, beyond the simple "dos and don'ts" of budgeting and saving. Around 130 people attended the first session in the series, and Prof. Campbell said they are talking about hosting the same workshop next year. 
Có thể bạn quan tâm