Tin tức
Sport is GOOD FOR LEARNING
With one in three children obese or overweight when they leave primary school, there is a push to raise physical education (PE) to the same status as maths, English and science.
We've explored the latest studies on exercise in schools and found practical ways for teachers to implement the findings, in PE lessons and beyond.
 
Academic advantages
There is a growing body of research that links physical activity to improvements in achievement. Studies from the universities of Strathclyde and Dundee, for example, found that intensive exercise boosted the performance of teenagers in English, maths and science.
This is partly because physical activity improves brain function. Games that are unpredictable and require problem-solving may also boost executive functioning (the skills that help the brain to organise and act on information), which can transfer to academic tasks.
But these benefits don't just happen; schools need to devise physical activity programmes that are carefully planned and delivered.
Clare Hoods-Truman, associate principal of Oasis Academy Blakenhale Infants in Birmingham, introduced the Fit4Schools programme to increase her pupils' physical health and mental alertness.
She says holding fitness sessions at the beginning of the day, rather than in the afternoon, as well as keeping children active in class, has energised students and boosted engagement in lessons.
"They are always focused on moving around the space, working on different activities and equipment," she explains. "Our key stage 1 results improved dramatically this year. That is not only down to good teaching but also because we've created a really positive learning environment that incorporates physical activity."
Fit4Schools managing director, Stephen Roberts, recommends breaking up the school day with short bursts of physical activity to improve concentration. This could take the form of a 20-second warm-up, then 20 to 40 seconds of intense activity (such as jumping on the spot, or balance and coordination work), followed by a cool-down to lower heart rates and enable students to focus.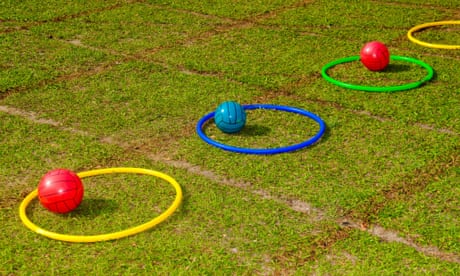 Top tips: how can PE and school sport help students stay healthy?
Behaviour benefits
In addition to academic improvements, PE can also have a positive impact on behaviour. The 2014 Youth Sport Trust National PE, School Sport and Physical Activity Survey found that 70% of schools feel sport makes a positive contribution to behaviour and truancy.
A 2009 study found that short breaks for physical activity between lessons improved classroom behaviour. Hoods-Truman says that since her school began providing at least two hours of PE a week, the children are more tolerant of one another and work better in groups.
PE and sport have also been shown to increase the sense of connection young people feel with their school.
Kevin Barton, executive head of achievement for the Youth Sport Trust, says this is because PE can make children feel wanted.
He says: "The thing that leads to poor behaviour is kids not feeling any ownership of what they are doing and not feeling part of anything.
"Sport can really help people to feel like part of a team. That may sound really obvious, but it is missing from a lot of young people's lives."
PE can also be an opportunity to develop resilience and independent learning skills. Graham Mallen, a PE and psychology teacher at Manor School Sports College in Northamptonshire, uses the instant video motion analysis tool Coach's Eye in his lessons, and has seen skill levels increase as a result. He says the main benefit is that students can see what they are doing wrong and independently work out how to improve it by discussing with a partner or comparing their video with footage of professional athletes.
He says: "Students aren't as resilient as they used to be and a lot of that is because they haven't got autonomy over what they do. It's very empowering to give a student an iPad and hand the reins over to them to improve their technique."
 
Gender gaps
A study for the Women's Sports and Fitness Foundation says that more than half of girls are put off by PE classes. The report found that only 12% of 14-year-old girls get enough physical activity each week – whereas twice as many boys do. Researchers found that girls want to be active and healthy, but often feel that they don't have a suitable outlet.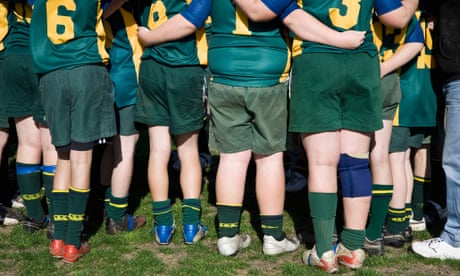 How to make PE more inclusive: top tips for teachers
Research published earlier this year by the Government Equalities Office claims that girls lose motivation to play sport after the age of seven, frequently as a result of self-consciousness and loss of confidence. Perception is a common problem, with many girls considering boys' sports to be "rough", while boys believe that girls lack skill. Girls dislike playing in the cold, researchers found, preferring sports that can be played indoors, such as netball or swimming. The lack of female sporting role models also had a negative impact.
So how can teachers better motivate girls to take part? Stuart Forsyth was a PE teacher between 1983 and 2001, before joining the University of Strathclyde. He is now a senior lecturer researching interventions to improve student motivation in the subject.
He claims that many girls take part in sport because they are told to, not because they like it. The student-teacher relationship and social aspect is also a motivator, he says, so positive interactions are important. He has also found that female students prefer to have PE lessons in the morning or last thing in the day, and would like to choose their own kits. They also want a say in which activities are offered.
"You need to have challenges for the talented and the less talented," Forsyth says. "Boys and girls can be very body-conscious, so if someone wants to wear long tracksuit bottoms, let them.
"There needs to be a reorganisation of things, like letting students choose what their PE lessons are like. Teachers have got to be really enthusiastic and treat the children as individuals."
The PE and school sports series is funded by the Youth Sport Trust. All content is editorially independent except for pieces labelled "brought to you by". Find out more here.
Source:
https://www.theguardian.com/teacher-network/2015/sep/03/fit-for-learning-what-research-says-about-the-benefits-of-sport
Có thể bạn quan tâm